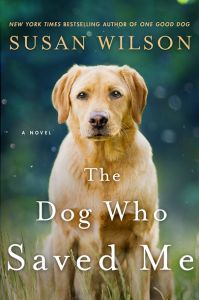 Here's a link to my interview with Tim Link of PetWrites radio. Enjoy!
http://www.petliferadio.com/animalwritesep89.html
I love doing radio interviews!
On June 20th, I'll be visiting with the S. White Dickinson Memorial Library book group in Whately, Mass. to discuss The Dog Who Saved Me. I'm promised tea and very good questions. Can't wait!

Watch this space for news of more upcoming events.

Love and happy reading.....

Susan